Adoniram Judson Jr. – The First Baptist Missionary
We are proud of Judson's legacy and the importance of missions
Adoniram Judson, Jr. was born in Massachusetts on Aug. 9, 1788. His father, a Congregationalist minister in Plymouth, encouraged Adoniram's ambitions, and he graduated from Brown University, first in his class in 1807.
Judson taught school in Plymouth. In 1808, uncertain about a permanent vocation, he began a short tour of the North. He entered Andover Seminary in 1808 and announced plans for the ministry in 1809.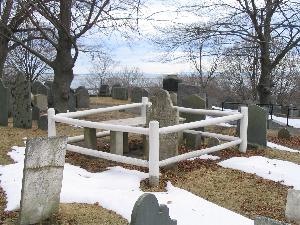 Judson became a Congregational missionary. He converted and became a Baptist during the journey, and his mission and work led to the formation of the first Baptist association in America; he spread the Gospel for almost forty years in Burma (now known as Myanmar).   He inspired many Americans to become or to support missionaries, translated the Bible into Burmese, and established a number of Baptist churches in Burma.  He died at sea on his way back to the United States on April 12, 1850.
A memorial marker to Judson and his family is on top of historic Burial Hill in Plymouth, Massachusetts.